For dedicated yoga doers, travel is no excuse to press pause on your practice.
And whether you bring your mat with you everywhere you go or are more of a DIY yoga type (read: grab that hotel towel, throw it down and get going), it's good to know there are so many properties out there that make it easy to stick to your practice on the go.
In honor of September, National Yoga Month, we've rounded up a bunch of great hotels (including many you can book using points) where you'll find yoga on regular offer.
Embassy Suites by Hilton Waikiki Beach Walk
This all-suite property a block from Waikiki Beach makes it easy to at least go through the motions of maintaining your beach body on vacation. And by motion, we mean those downward dogs, tree poses and the like during the Embassy Suites By Hilton Waikiki Beach Walk's complimentary poolside hour-long yoga classes, offered at 7 a.m. every Monday, Wednesday and Friday.
Certified instructors lead all classes. And if you'd prefer to do your practice in private, you can tune into the hotel's TV programming for streaming from your suite's living room.
Waikiki Beach Marriott Resort and Spa
Recently emerged from multi-million dollar renovations, the Waikiki Beach Marriott Resort & Spa, a Category 6 Marriott Bonvoy property, leaves you sans excuses for abandoning your practice on vacation.
Fronting the Pacific Ocean, the hotel offers complimentary daily yoga sessions from 8 a.m. to 9 a.m. in the fresh air on the third-floor pool deck. You can take advantage of complimentary pilates three days a week here, too. And the money you save on classes? Put that straight toward your next well-earned mai tai.
JW Marriott Tampa Water Street
Newly opened in downtown Tampa in February 2021, the JW Marriott Tampa Water Street has quickly become a hot spot in the city that keeps winning sports championships thanks to its sceney sixth floor bar and sparkly downtown pool.
And on the adjacent lawn space on the sixth floor roof, free yoga classes are offered twice-weekly to guests who can rally by 8 a.m. to take part.
Friday's Power Vinyasa classes are set to high-energy music and designed to get your heart rate up and build strength while Saturday's Arise and Waken class focuses on increasing flexibility, building joint stability and elongating those breaths.
Four Seasons Resort Orlando at Walt Disney World Resort
A stay at the Four Seasons never comes cheap. So we love that the Spa and Fitness Center at Four Seasons Resort Orlando at Walt Disney World offers six complimentary fitness classes each week for guests — with four yoga classes among them.
The instruction takes place outside on the movement lawn or inside the fitness studio. And if you prefer personal yoga instruction, that's offered for $150 per hour. We'll take the free classes and spend the savings on Spanish food at the hotel's excellent onsite New-Basque restaurant, Capa.
Montaneros in Vail, a Destination by Hyatt Hotel
Right in Lionshead Village in Vail, this Destination by Hyatt property is partnering with a local women-owned yoga studio that lost business during the pandemic to bring some great yoga offerings to guests.
If you're staying at Montaneros in Vail you can grab a yoga mat from the front desk and take free streaming classes by Revolution Power Yoga in the comfort of your vacation rental (the hotel features condominium-style accommodations you can book with World of Hyatt points). For in-person classes, you can also pop by the studio in nearby Avon.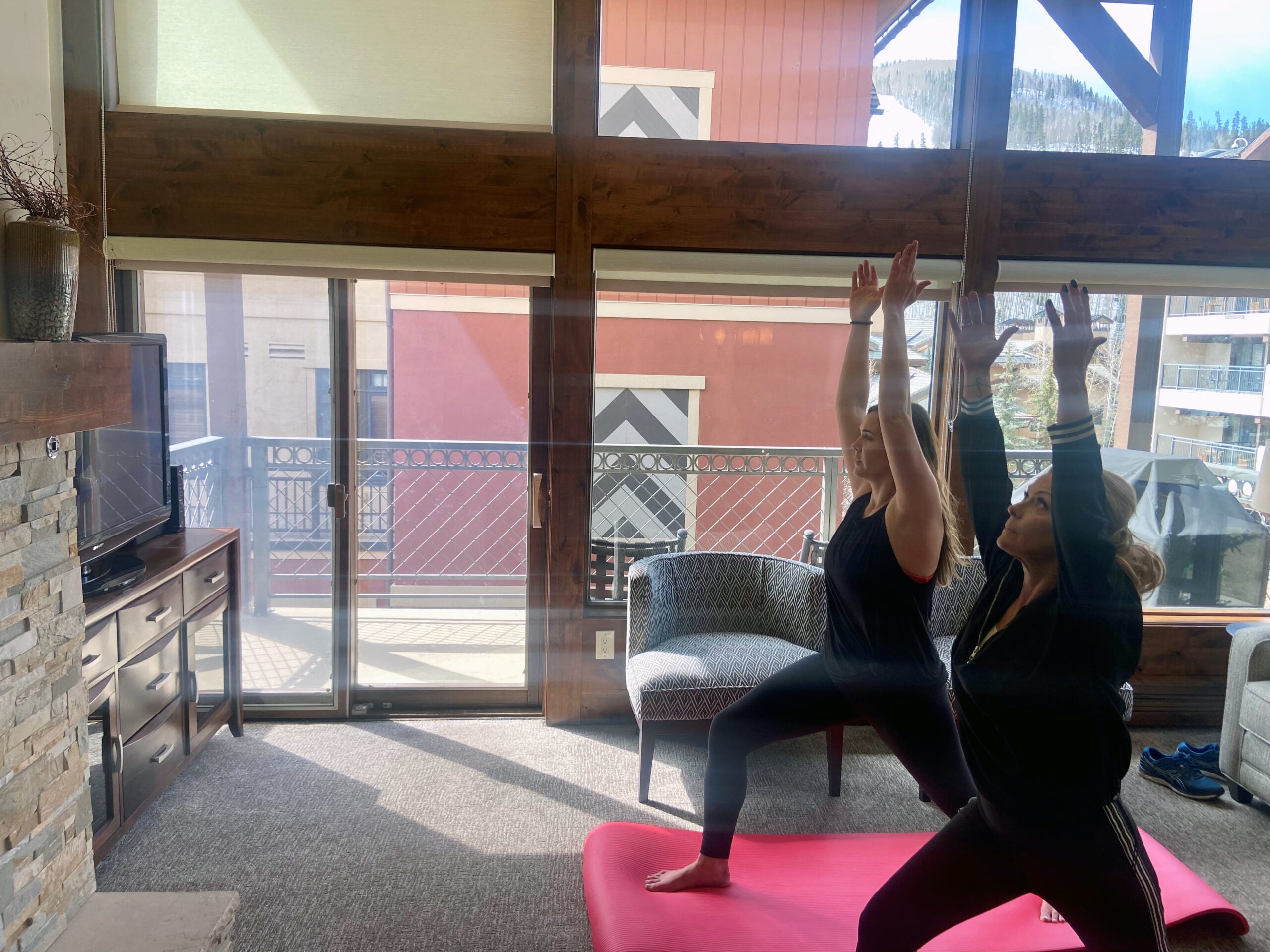 Hyatt Regency Hill Country Resort & Spa
Here's another Hyatt property collaborating with a local yoga studio — this time, the USMC veteran and woman-owned Southtown Yoga Loft — to bring in-person outdoor yoga classes to guests. If you're looking to move your body with purpose in a socially distanced setting during a San Antonio stay, the Hyatt Regency Hill Country Resort & Spa has you covered.
For the reasonable rate of $12 per class, the hotel offers one class per day Monday through Friday and two classes per day on Saturdays and Sundays in an outdoor space. Attendance is limited to help ensure proper social distancing.
Canopy by Hilton San Antonio River Walk
We've heard of goat yoga — but let's raise a glass to this Texas hotel that's adding tequila yoga to the mix.
The monthly Asana and Agave event at the Canopy by Hilton San Antonio Riverwalk blends a 50-minute open air yoga session atop a terrace overhanging the San Antonio River with a tequila-based cocktail blended up just for the event. It's hard to figure out if the tequila will make it harder or easier to get into crow position, but the research part should at least be fun.
Bring your own mat and water to take part — the tequila drink is included in the $25 class.
The Ray Hotel Delray Beach, Curio Collection by Hilton
New on Sept. 1, 2021, in Delray Beach's artsy downtown Pineapple District, The Ray Hotel Delray Beach, Curio Collection by Hilton will soon to be launching onsite yoga sessions for guests and the greater community.
Once South Florida's perfect winter temperatures arrive (usually in November or December), outdoor exercise doesn't come with the deluge of sweat as the summer months. And classes, when they launch, will be held on the hotel's ground floor plaza or in the 22,000-square-foot floating structure made of all glass called the Cube.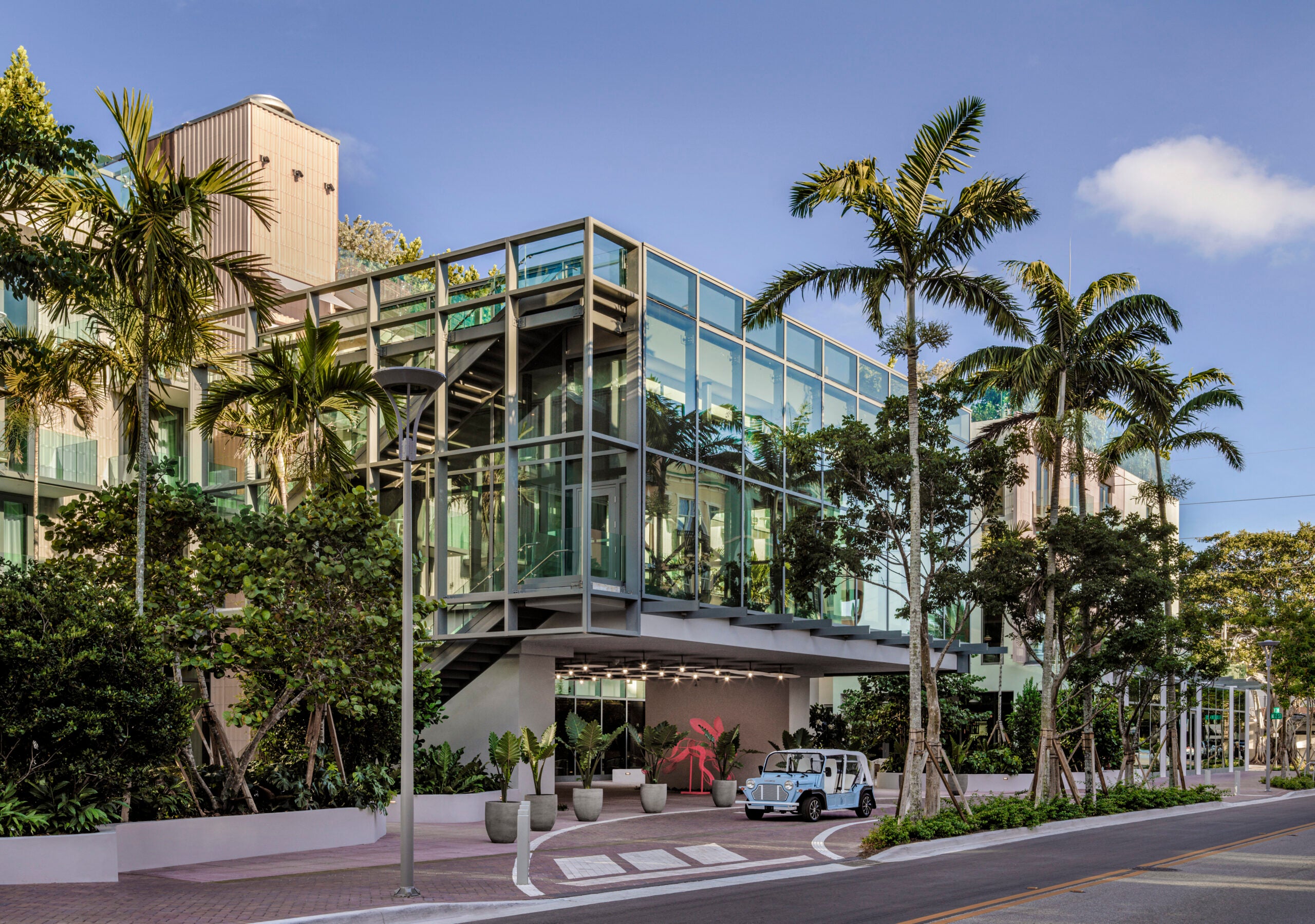 Isla Bella Beach Resort
Between the whit-washed buildings and sparkling blue waters of the Florida Keys, you could imagine, for a moment, you were in Santorini during a stay at Isla Bella Beach Resort in Marathon.
The thrice-weekly (Wednesday, Saturday and Sunday) complimentary beach yoga classes offered to guests by the hotel's in-house yoga instructor are equally transporting, with rustling palms and water views all around. They'll bring the mats — you bring your zen.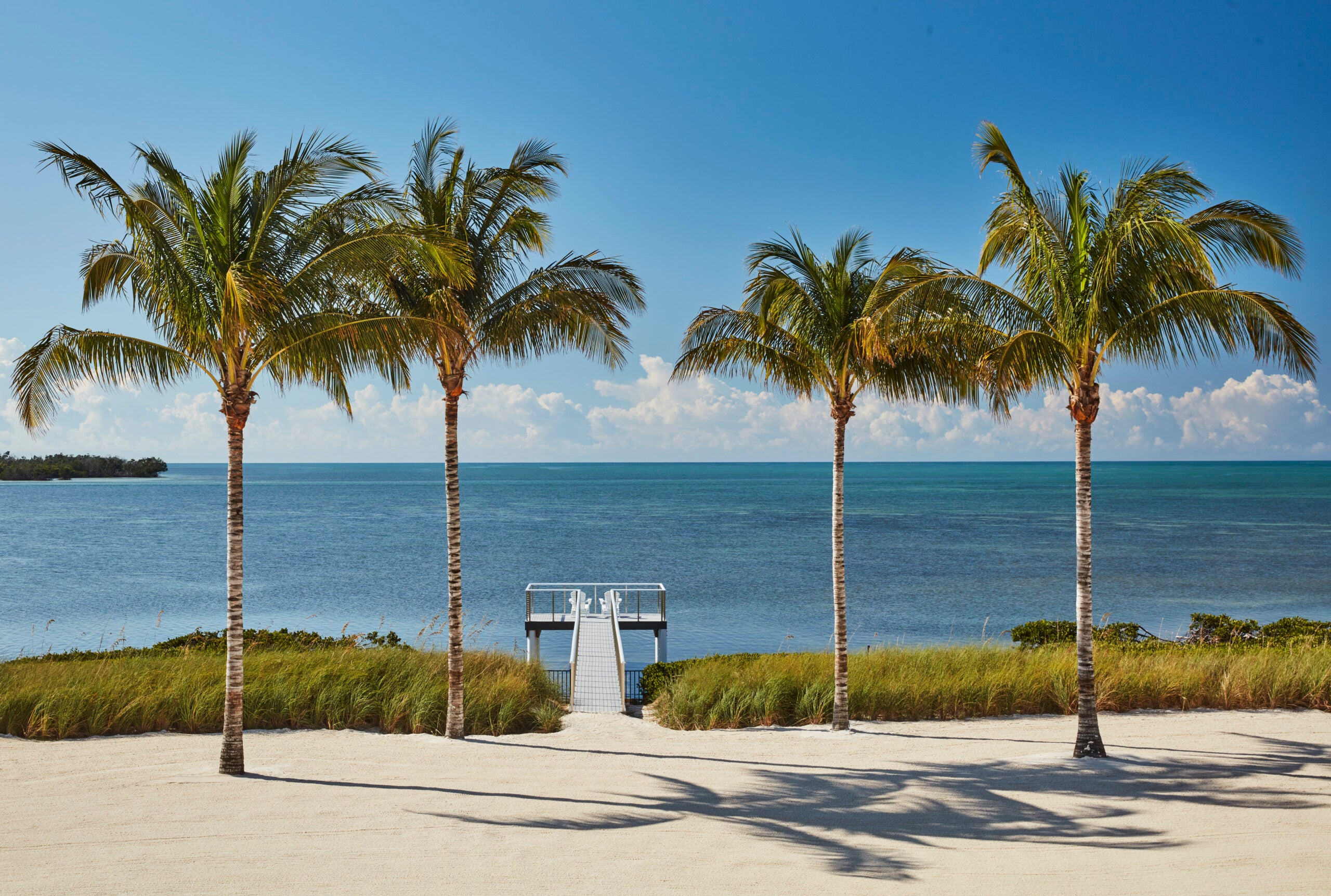 Walt Disney World Swan and Dolphin Resort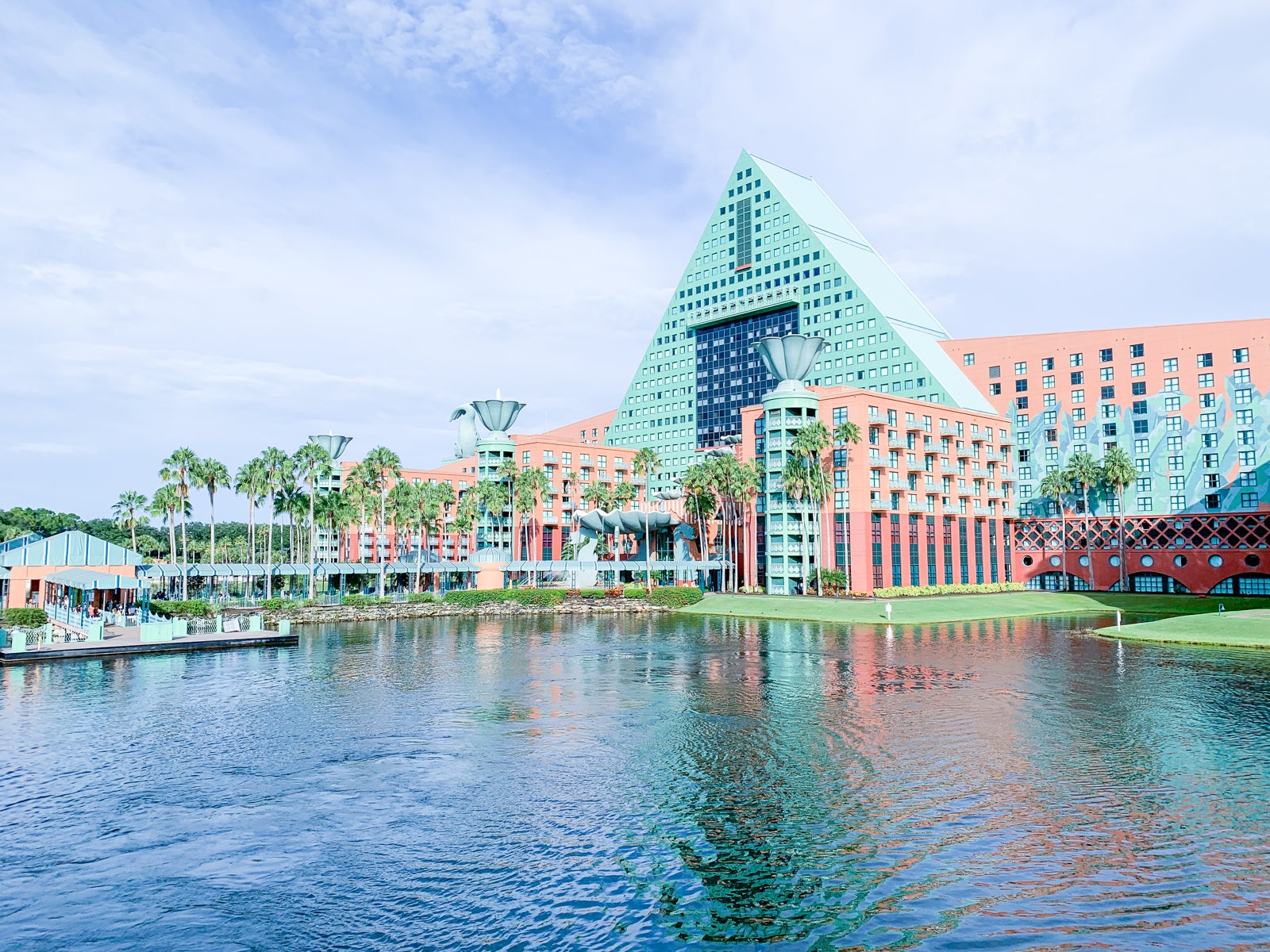 If you've ever dreamed of holding tree position while training a steady gaze on EPCOT's Spaceship Earth, you can attempt just that during complimentary yoga classes for guests at Walt Disney World Swan and Dolphin Resort in Orlando.
Among the hotel's complimentary fitness classes for guests that can be reserved in advance of your stay are yoga on the lakeside beach, AquaYoga in the pool or beachside Yogalates, which mixes the movements of yoga and pilates.
A stay at an all-inclusive Club Med resort wraps all kinds of activities and entertainment (not to mention food and drink) into your vacation. And if you're really into yoga, Club Med Michès Playa Esmeralda in the Dominican Republic has its own Yoga School as an offering for guests.
Stay here and you can spend your days trying everything from Aquazen yoga in the pool and Aerial yoga in, well, the air, to paddleboard yoga on the beach and group yoga classes in the property's treetop palapas. An all-you-can-yoga stay, if ever there was one.
The Ritz-Carlton Orlando, Grande Lakes
What better way to destress after a day standing in lines and sweating without moving among the theme park crowds than with some complimentary sunset yoga the The Ritz-Carlton Orlando, Grande Lakes. Sessions are offered several times a week shortly before sunset in an outdoor space in front of the wellness center next to the resort's lake and mats are provided.
If you prefer your yoga to be water-based, the resort offers 45-minute Liquid Yoga sessions that can be personalized for your group of up to 15 people for $240 for a 45-minute session. The classes take place in an 80-degree salt water pool and focus on improving your strength, flexibility and concentration. Here's hoping the weightless effect of the water will make it all the easier to contort your body into some of the trickier positions.
Carillon Miami Wellness Resort
Offerings like chair yoga, slow flow yoga, Iyengar yoga, core yoga, slow flow yoga and Tabata yoga, which works high-intensity interval training into the asana practice, are all on offer when you stay at Carillon Miami Wellness Resort. The property offers an extensive range of other fitness classes, too (more than 20 per week), when you need a break from all that yoga. Of course, you could also just sneak off to the hotel's 70,000-square-foot spa, the largest on the east coast, for some more passive self care.