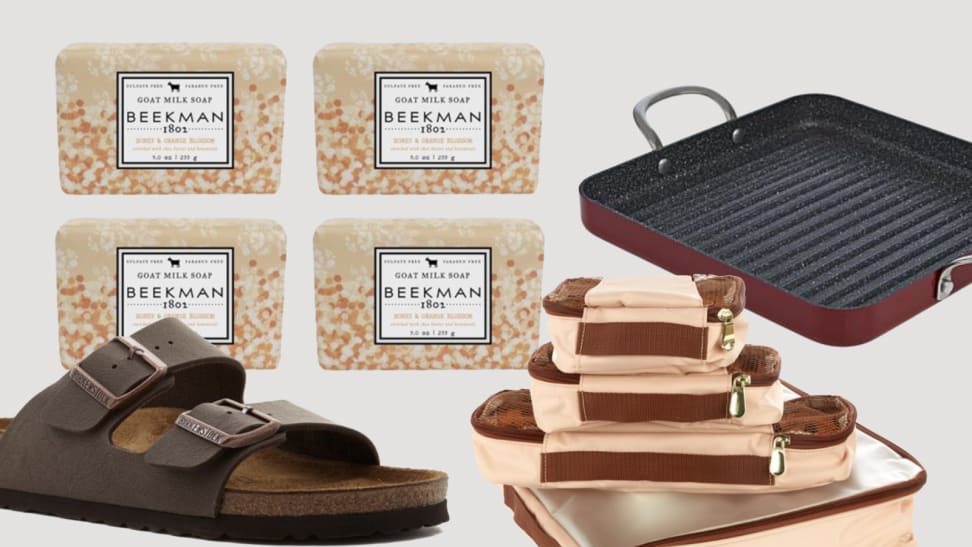 — Recommendations are independently chosen by Reviewed's editors. Purchases you make through our links may earn us a commission.
Getting a leg up on your holiday shopping is more important than ever this year. Whether you've already begun shopping or are about to start, HSN has tons of excellent holiday items in one place. We've gone through their online inventory in search of the best gifts under $100, so that everyone on your list, from beauty fans to aspiring home chefs, can get something they want (and will actually use), without you breaking the bank.
1. For the one obsessed with baths: The Beekman 1802 White Water Goat Milk Soap Bars
Beekman 1802 is one of HSN reviewers' favorite brands, and with more than 1750 five-star reviews, these goat milk soap bars are perhaps one of the most highly beloved products sold by the brand. Featuring scents like Apricot Honey Tea, Fig Leaf, Sweet Grass, Ylang Ylang & Tuberose, and more, these soap bars come in packs of four and are beloved by reviewers for their silky smooth texture, hydrating lather, and strong, natural scents.
Get the Beekman 1802 Pure Goat Milk Bar Soap set for $42
2. For the home chef: The Curtis Stone Dura-Pan Nonstick Saucepan
The incoming holidays typically entail a lot of cooking, so it's best to be stocked up on all the cookware you might need beforehand. Enter this saucepan from the Curtis Stone collection which shoppers love for its easy-to-clean nonstick surface. Not only is this saucepan designed to take up a limited amount of space on your stovetop, but it also has a small spout and handle to make it extremely easy to pour from the pan. Reviewers do note to keep an eye on the handle's temperature before using it to pour with, as it can get hot to the touch.
Get the Curtis Stone Dura-Pan Nonstick Saucepan for $44.95
3. For the one who loves sweaters: The IMAN Global Chic Pullover Turtleneck Sweater
Turtlenecks are always in demand as the temperature cools. If you're looking to update your fall wardrobe or find something to wear beneath a checked blazer, corduroy jacket, or whatever else you're covering up with during the fall and winter months, turtlenecks add a great layer. This turtleneck comes complete with sleek button details on the sleeves and comes in nine different colors, including black, orange, dark green, and more. Reviewers loved this turtleneck for being lightweight and comfortable, and many bought them in a number of different colors.
Get the IMAN Global Chic Pullover Turtleneck Sweater for $48
4. For the one who never plans on leaving the home office: The Bearpaw Rosy Suede Sheepskin boots
The heyday of UGG boots is more or less behind us (though they've started to make a comeback), but that doesn't mean you should sacrifice comfort. These suede boots from Bearpaw are luxuriously soft, lined with a wool-blend for extra comfort, and perfect for wearing to work (at home). The boots come in six different colors, and were a reviewer favorite with almost 200 five-star reviews for their comfortable fit and overall warmth.

Get the Bearpaw Rosy Suede Sheepskin Button Boot for $62
5. For the one who looks forward to traveling: Samantha Brown Slim Line Packing Cubes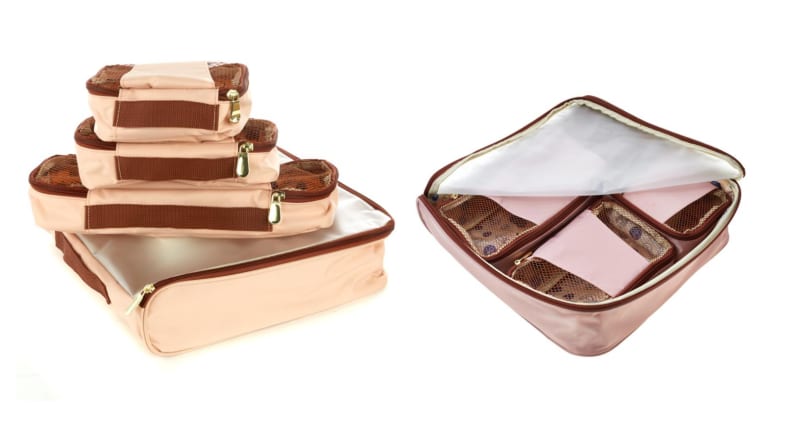 Packing cubes are one of those things that everyone recommends that actually work. Packing cubes can help keep your items organized in the midst of heavy travel and will not only be helpful during the packing process, but during the entirety of your trip. These packing cubes come in a set of four different sizes, and many reviewers bought and enjoyed them for their versatility.

Get the Samantha Brown Slim Line Packing Cubes for $28
6. For the one who can't give up their morning smoothie: The NutriBullet Select Blender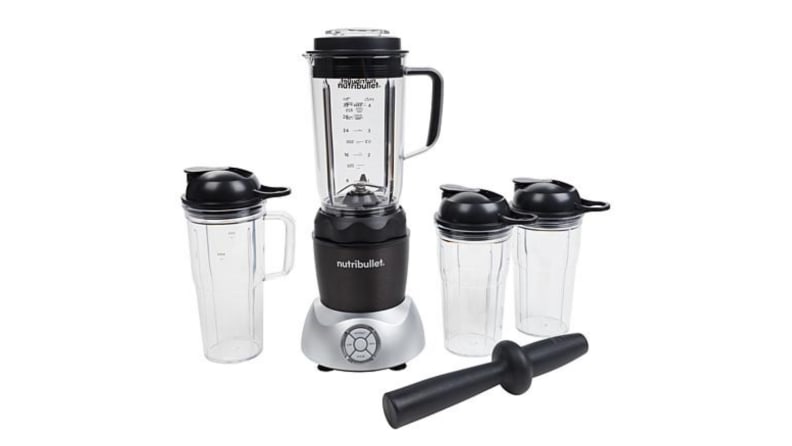 The Nutribullet Select blender is our favorite NutriBullet blender and our favorite personal blender, offering users advanced features like soup-making and ice-crushing as well as high-powered blending that's perfect for everyday use. With this set from HSN you'll not only get the blender, but two extra on-the-go mugs with lids and a recipe book so you can leave guesswork out of your giftee's smoothie-making adventures.
Get the NutriBullet Select Blender Bundle for $99.99
7. For the one who loves Halloween: The Wind and Weather Halloween LED Witch Stakes
These witches are spectacularly spooky, and no one can tell me otherwise. Get ready for Halloween this year with the help of these four indoor/outdoor witches, which you can perch in your yard to scare or amuse passersby. You can line them up together or set them up separately, and each witch comes with LED lights and a 6-hour timer so you can enjoy their unearthly glow for hours.

Get the Wind and Weather Halloween LED Witch Stakes for $94.95
8. For the one who loves their nighttime skin routine: The Beekman 1802 Buttermilk Makeup Melting Cleansing Balm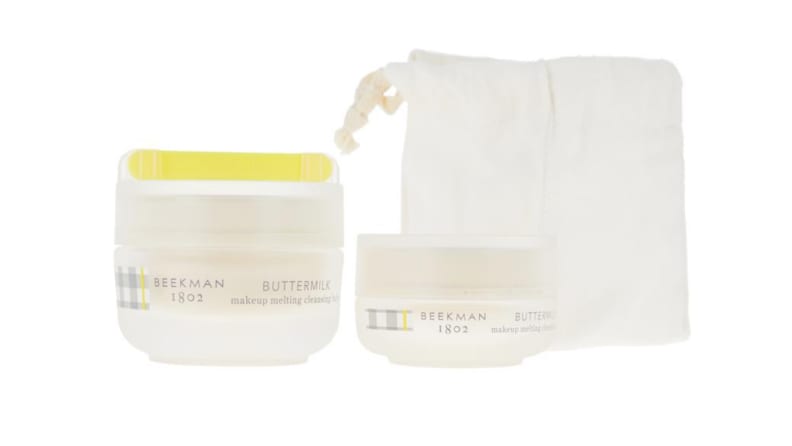 Who says taking off makeup should be any less fun than putting it on? With the Beekman 1802 cleansing balm, you can easily remove any makeup or sunscreen and keep your skin happy with hydrating ingredients and vitamins. We featured this cleanser on our guide to face-washing, noting that its "triple milk" formulation made it extremely soothing to use and effectively removed makeup and dirt from the skin, especially combination skin. The product comes in a two-pack, so your giftee won't run out too quickly either.
Get the Beekman 1802 Buttermilk Makeup Melting Cleansing Balm for $43
9. For the one who's moving into their own place: The Wolfgang Puck 10-Piece High Carbon Stainless Steel Cutlery Set
Moving can be hectic for hundreds of reasons, but not the least of which is realizing that you don't have everything you need. Kitchenware is one of those easy-to-share things that might escape your pre-move trip to Target, but HSN has you covered. This Wolfgang Puck knife set is perfect for storing in your cupboards and cabinets, comes in six colors, and has five different knives per set so your giftee can chop, slice, and dice to their heart's content. The knives, which come with covers, have even earned over 500 five-star reviews!
Get the Wolfgang Puck 10-Piece High Carbon Stainless Steel Cutlery Set for $43.95
10. For the one who loves to be comfy: The Birkenstock Arizona Sandal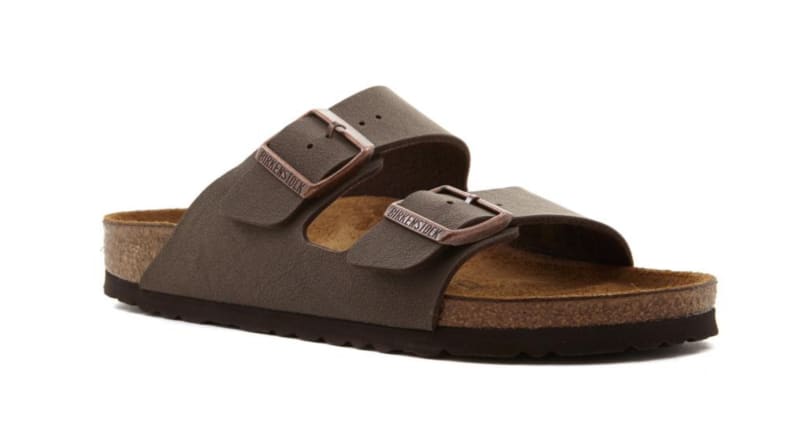 Birkenstocks are iconic for a reason. They're comfy, aesthetically pleasing, and come in a variety of earthy colors that make them excellent for pairing with outfits, or simply for wearing literally everyday until they fall off your feet. HSN has seven colors of the Arizona two-strap shoe available, ranging from sizes 5-11.
Get the Birkenstock Arizona Sandal for $99.95
11. For the one who wants to travel in style: The Sassy Jones Reia Oversized Tote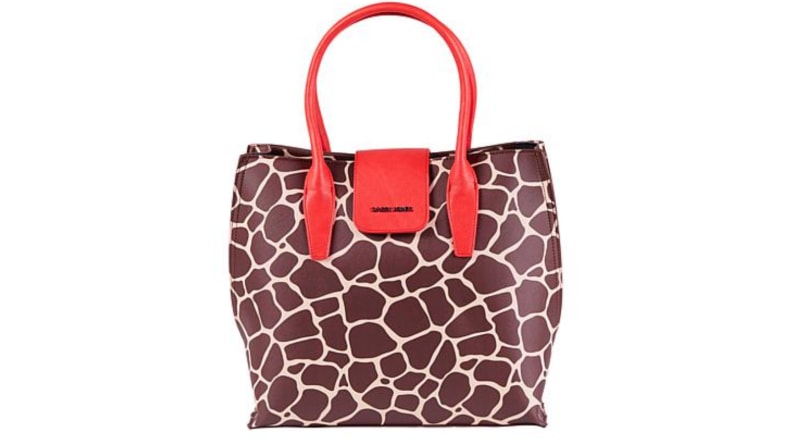 Traveling is made entirely more fun when you feel good doing it, and if you have someone on your list that's been traveling more this year, this tote bag might be a perfect fit for their jetsetting lifestyle. The Sassy Jones tote bag comes in three different bold colors and is oversized in order to accommodate any and all travel accessories, from an iPad to a face mask. Reviewers enjoyed the feel of the bag and recommended it for its overall durability.
Get the Sassy Jones Reia Oversized Tote for $87
12. For the one who wants to look like an Animal Crossing character this winter: The Bearpaw Kerri Suede Lace-up Boots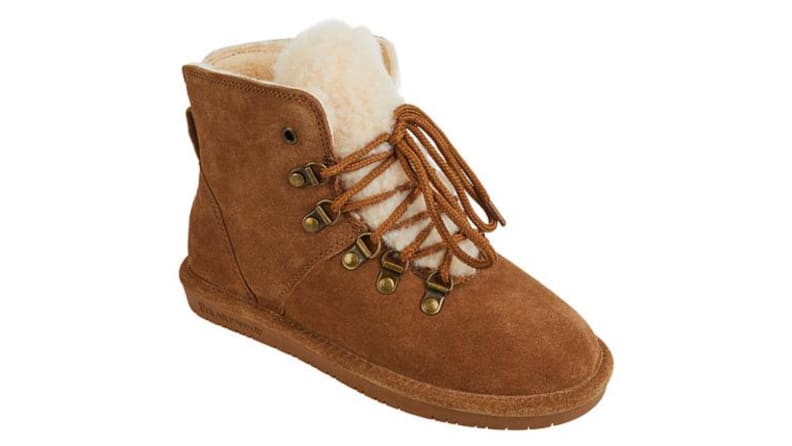 Become the cutest creature on your island with these lace-up boots from Bearpaw. With a sturdy exterior and warm, wool-lined interior, you can take your cozy wanderings from indoor to outdoor—or simply wear them inside while you pull out your Nintendo Switch—the choice is really yours. More than 100 reviewers also gave these boots five stars for their durability and warmth so you know it's a quality product.
Get the Bearpaw Kerri Suede Lace-up Boots for $69.36
13. For the one who likes to grill but lives in an apartment: The Curtis Stone Dura-Pan Grill Pan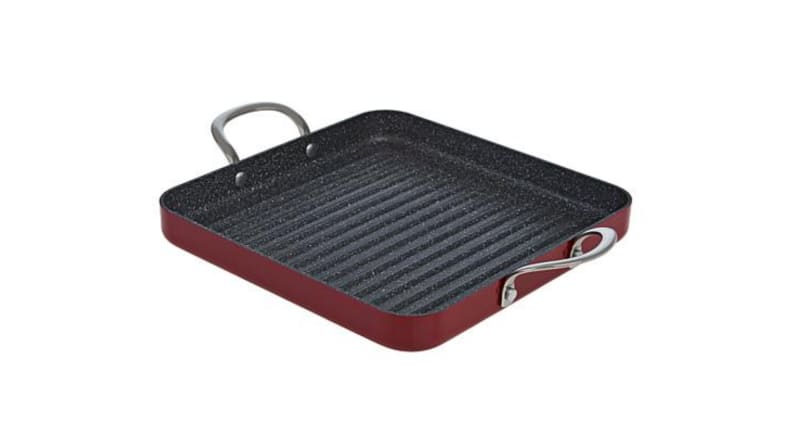 We've talked about the merits of Curtis Stone before, but we'll say it again—this cookware is great. If someone on your list is looking to do some indoor grilling this winter, or else wants a small grill pan for their stovetop, the Dura-Pan grill pan could be just what they're looking for. More than 400 reviewers adored this pan for its size, its sturdy handles for easy lifting, and the durability of its nonstick surface.
Get the Curtis Stone Dura-Pan Grill Pan for $44.95
14. For the one whose hobby is napping: The Warm & Cozy Harvest Plush to Sherpa Throw and Pillow Set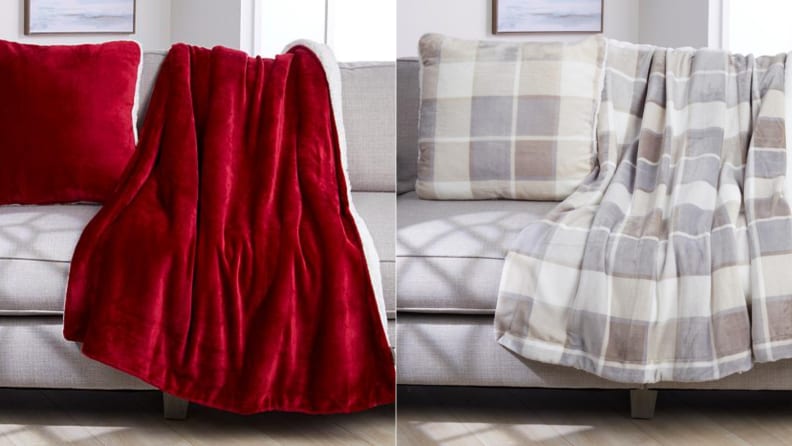 This pillow and throw set is a perfect gift for the most accomplished napper in your life, offering the ultimate in cozy comfort with a sherpa lining and soft plush exterior. These pillow and throw sets come in 12 different colors, including festive plaids and warm autumnal colors. Reviewers actually recommended this set for gift-giving, specifically, for everyone from grandparents to the family cat.
Get the Warm & Cozy Harvest Plush to Sherpa Throw and Pillow Set for $37.95
15. For the one who's working on their sustainability: The EcoEgg Viscose Reusable towel set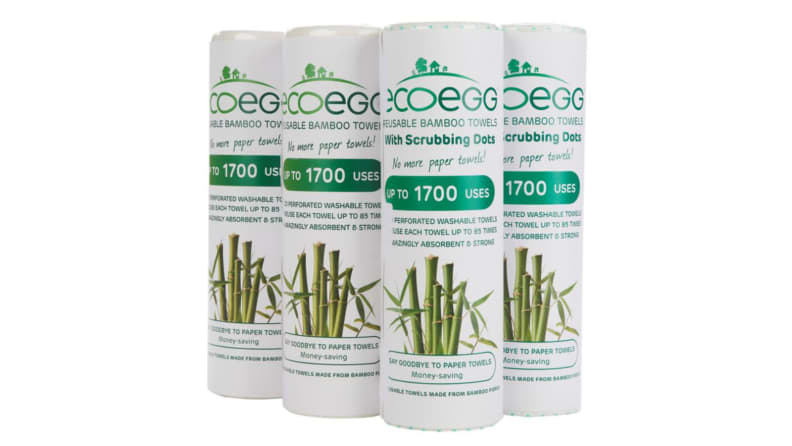 I was given a ton of reusable supplies as a Christmas gift a few years ago and to this day the cloths, bags, and utensils I received are my most used gifts, possibly ever. These reusable towels can either supplement or serve as a start to a sustainability-focused holiday season. Reviewers recommended these reusable towels for cleaning, and many people said that they used these to replace their paper towels altogether.
Get the The EcoEgg Viscose Reusable Towel Set for $22.99
The product experts at Reviewed have all your shopping needs covered. Follow Reviewed on Facebook, Twitter, Instagram, TikTok, or Flipboard for the latest deals, product reviews, and more.