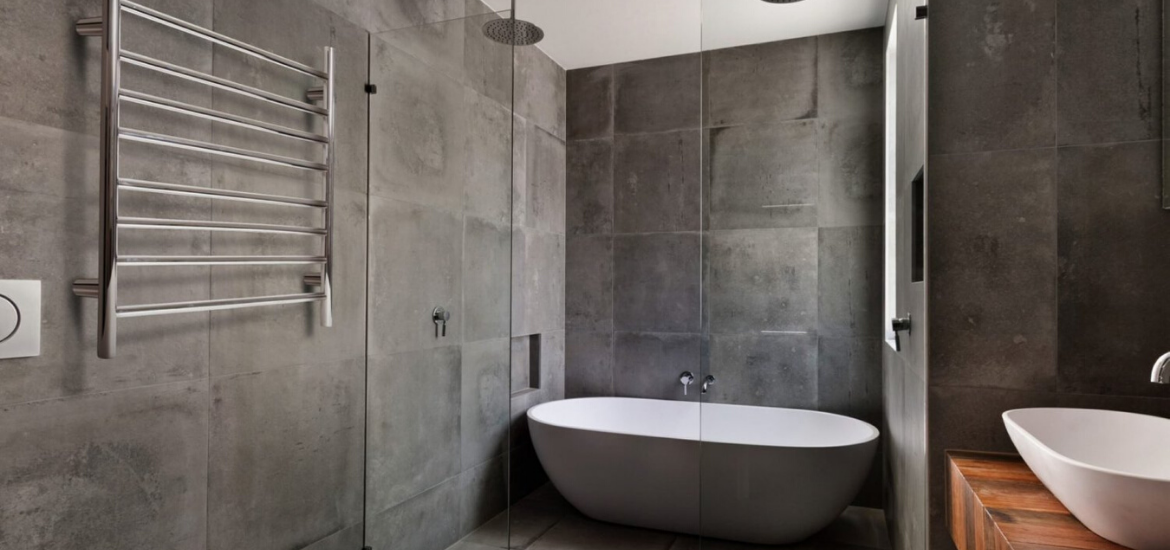 A warm towel or robe after a shower is one of lifes simple pleasures. Dont worry because a heated towel rack will make this possible for your bathroom. In fact, theyre perfect for drying towels and ideal if you have a big family. In addition, a hot towel warmer adds extra warmth to your bathroom to make it more comfortable. Also, space-saving and contemporary designs can help create an attractive bathroom. Whether you have a large or small space, there are different towel warmer ideas for you.



Towel warmers can also be called radiators. However, its essential to realize that towel radiators work in a somewhat different manner than traditional radiators. While they can effectively warm a little en-suite bathroom or cloakroom, youll need to put an extra radiator as your primary source of warmth in a bigger room. In general, steel panel radiators are a great decision for bathrooms as they have a high warmth yield to keep you warm when stepping to your shower.
Whether youre yearning for a warm, soft towel after a shower or need to create a spa-like environment right in your bathroom, a heated towel rack is a luxurious device you deserve. Weve searched and already done the homework for you so we can present you the best towel warmer ideas, as well as amazing towel warmer products to assist you with finding the one that is ideal for your bathroom setup. Whether a freestanding heated towel rack works best for you or youre considering a wall mounted towel rack, we have you covered.
Quick Link:
1.
Amba RWH-CP Radiant Hardwired Curved Towel Warmer, Polished
Heats quickly
Made of 18/8 stainless steel. Width is 23.62 inch, Height is 31.87 inch and Depth is 5.75 inch
Built in on/off switch
Ten crossbars allow optimal drying. Rust and Tarnish Resistant
Horizontal and vertical bars are heated.Power:150 watts. Minimal power consumption
2.
Brookstone Towel Warmer
Holds and warms 2 oversized towels
Also great for blankets and bathrobes
Warms to 120 F in just 10 minutes
Auto shut-off safety feature
3.
Sale
WarmlyYours Riviera Towel Warmer, 9 bar, Brushed Stainless Steel
GENEROUS 9 BAR DESIGN: The Riviera towel warmer uses 9 brushed stainless steel bars to evenly distribute heat, warming up to 2 large towels or bathrobes
HARDWIRED: Wall-mounted with cord-free design, the Riviera hangs beautifully in any bathroom and is hardwired for 120 volts
EASY TO CLEAN: The low-maintenance curved bars are made of durable stainless steel construction with a brushed finish
2-YEAR WARRANTY: The Riviera is covered by our manufacturers warranty for peace of mind
Warmly Yours strives to make everyday luxury a reality in any home
4.
WarmlyYours 10-Bar Metropolitan Towel Warmer, Hardwired, Polished Stainless Steel
GENEROUS 10 BAR DESIGN: The Metropolitan towel warmer uses 10 polished stainless steel bars to evenly distribute heat, warming up to 2 large towels or bathrobes
HARDWIRED: Wall-mounted with cord-free design, the metropolitan hangs beautifully in any bathroom and is hardwired for 120 volts
EASY TO CLEAN: The straight bars are made of durable 304-stainless steel construction
2-YEAR : The Metropolitan is covered by our manufacturers for peace of mind
The Metropolitan Towel Warmer is especially well-suited for medium to large bathrooms.Weight Capacity:12 lbs
How To Use Heated Towel Rack
Hot towel warmers are stunning appliances. How you utilize one relies upon your needs and your home.
For example, each home has a shower or tub, which suggests theres commonly a chance to introduce an electric towel warmer in each home. In case you can find an empty wall, then you can have one in your bathroom.
Heated towel rack enables you to encounter the advantage of toasty warm towels each time you step out of the shower or tub. In addition, they provide the additional benefit of supplemental warmth, which is perfect when youre dealing with tile that is intrinsically cold to the touch.
However, a hot towel warmer isnt just for the bathroom. Theyre also incredible options to rooms, such as laundry, mudrooms, or sunrooms that lead you out to a pool.
Installing a ladder towel rack in a laundry room is excellent for homeowners who consistently wear delicate garments. Rather than placing the clothing in the dryer on a delicate setting, you can let them dry on an electric towel warmer.
If your home has a mudroom, you can enjoy the convenience of setting wet gloves and coats on a hot towel warmer to dry on a snowy or rainy day.
Meanwhile, if your house has a pool, consider how helpful it is to set wet towels or swimsuits on a heated towel rack to dry after taking a dip on the pool. The times of dripping wet pieces of clothing through the home to the laundry area are no more!
Based upon where you install your heated towel rack, you can choose whether you need to program it to turn on consistently or in case youd like to manually turn it on when you only need it.
How To Install A Heated Towel Rack
Ultimately, the ideal approach to install anything to the wall is to drill into the homes studs. Also, this will guarantee that the device does not get ripped out of the wall. Besides, you can always utilize a stud-finder in order to locate where the studs are in the wall.
Next, ensure that the area you picked is close to an electrical outlet. Check the length of the cord before you proceed to the next step.
In case the studs are not in a great position for fitting a heated towel rack, you can utilize toggle bolts that have wings that pop open within the wall to avoid it from getting loose on the wall.
Mark the spot where the support anchors will sit. Typically, heated towel racks have four support anchors, with two on each side. On the other hand, support anchors can also be separate pieces that connect to the wall. You can then slide the towel rack here during the last step of installation.
The first thing to remember is to read the manual of your heated towel rack to get a full idea of how to install a heated towel rack.
Once you have your markings on the wall, utilize a measuring tape to verify that the anchors are both at precisely the same height starting from the floor. In case they are not, you will have a crooked heated towel rack.
Next, utilize your drill to create holes in the wall markings. If you do not have studs and should use toggle bolts, squirm the drill here and there to make the hole somewhat bigger.
Finally, hook the towel rack onto the support anchors. Refer to the box instructions to guarantee that you hang it right.
Choosing The Right Style Of Heated Towel Rack
Wall Mounted Towel Rack
Wall mounted towel rack can be a lovely highlight in your bathroom, capturing all the appeal of traditional radiators but with all the advantages of modern innovation. Certainly, theyre perfect for period homes to complement conventional heating frameworks. Also, wall mounted towel rack adds character to your home.
Moreover, you can choose from a traditional style wall mounted towel rack with metal bars to the side and top that can serve as towel rails.
Ladder Towel Rack
As the name implies, ladder towel racks are like a ladder that enables you to hang more than one towel. Typically, you should mount a ladder towel rack to a wall. You can also either have flat or curved bars.
Ladder towel racks are accessible in a broad scope of sizes to suit numerous bathrooms. Also, they come in either a white or chrome-effect finish. Select white to mix in with existing design theme, or chrome to have a new flashy statement. Notably, white radiators generally have a more heat output and can be easy to maintain as metallic finishes can get dirty faster and are tougher to clean.
Freestanding Heated Towel Rack
Freestanding heated towel racks are convenient since you can move them from one place to another. If you dont want to deal with wall drilling and installation, a freestanding heated towel rack is your best option. Besides, if your current bathroom layout doesnt have a free wall to hang a heated towel rack, you might as well get a freestanding heated towel rack.
MODERN BATHROOM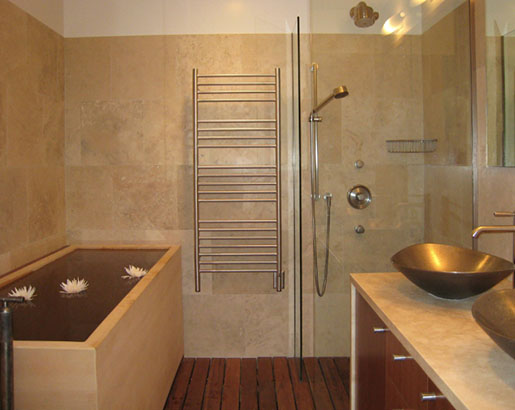 Towel warmer in brushed stainless steel finish.
CLASSIC TOWEL BAR
Classic towel bar with straight bars helps the bathroom stay warm and mold-free.
TOWEL WARMER RADIATOR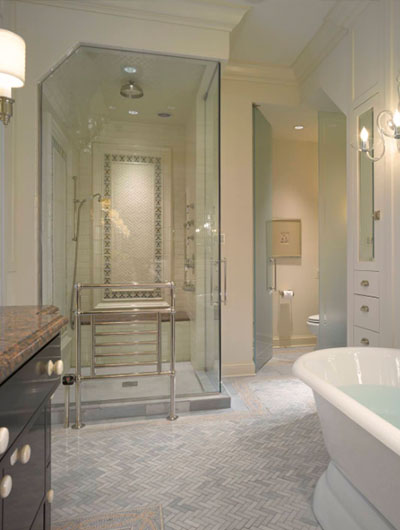 Traditional heated towel radiator made from quality chrome plated 1.3-inch brass tubing.
BRUSHED NICKEL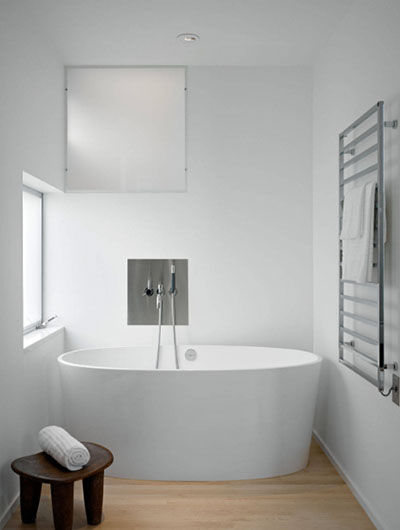 Crafted from quality brushed stainless steel to give you a soft and warm towel after a shower.
SLEEK & FUNCTIONAL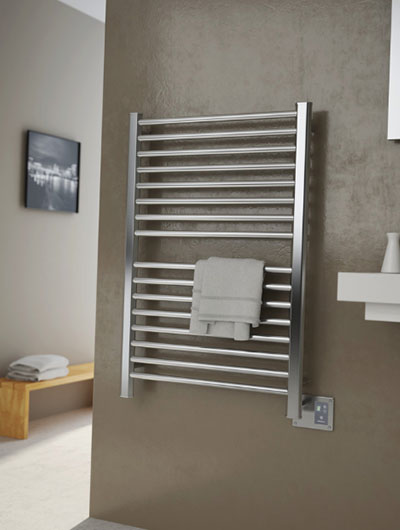 Dual-purpose towel warmer also acts as an entire room heater.
TRADITIONAL TOWEL RAIL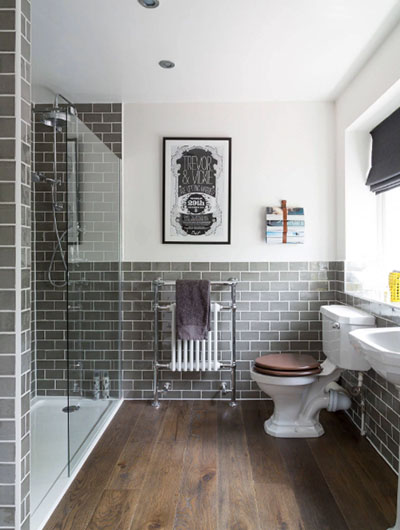 This towel warmer guarantees that your towels are warm and cozy.
SLEEK BARS
Electric towel warmer made from stainless steel with a lovely brushed finish.
COBRA THERM
With a series of serpentine bends, this electric towel radiator is an excellent addition to your bathroom.
SQUARE BARS
Dual-purpose towel warmer and radiator with extra-wide horizontal bars.
MODERN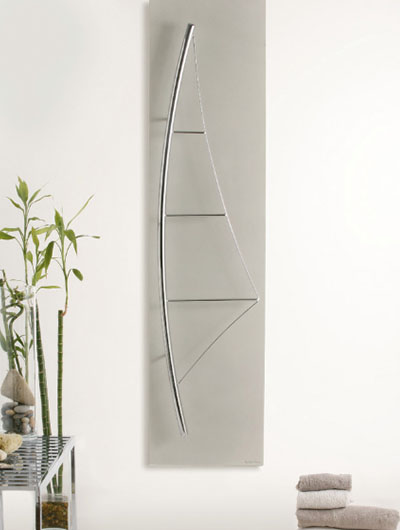 We love this towel warmer & radiator made from olycal stone.
TOWEL HOOKS
Minimalistic towel warmer & radiator for that stylish bathroom.
CRISP & CLEAN
Bars that you can slide your towels for this contemporary bathroom.
EUROPEAN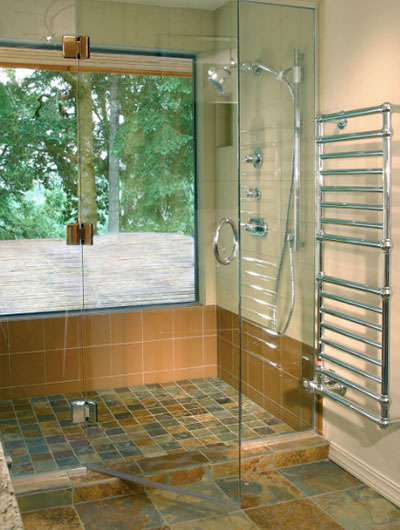 This electric towel warmer from is from Myson.
POLISHED CHROME
The polished chrome heated towel rail looks great in this monochromatic bathroom.
CYLINDRICAL BARS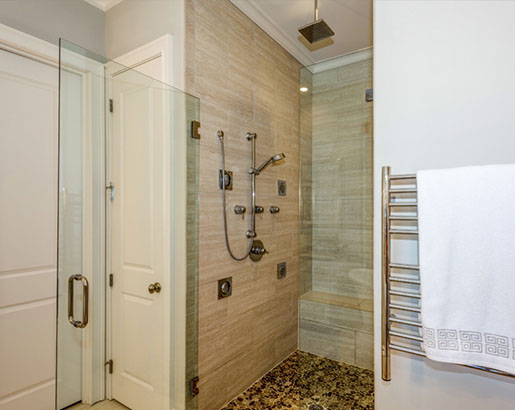 The heated towel warmer features a digital heat controller to select between nine various heat output levels.
THIN BARS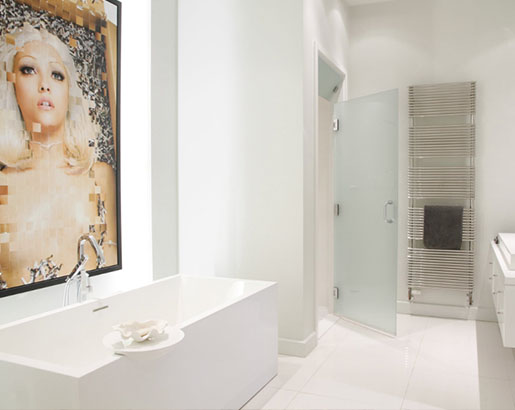 Enhance the visual appeal of your bathroom with this towel rack with cutting-edge functionality.
GENTLE CURVE
Master bathroom with heated floors and towel warmer for the most relaxing shower experience.
16 BRUSHED BARS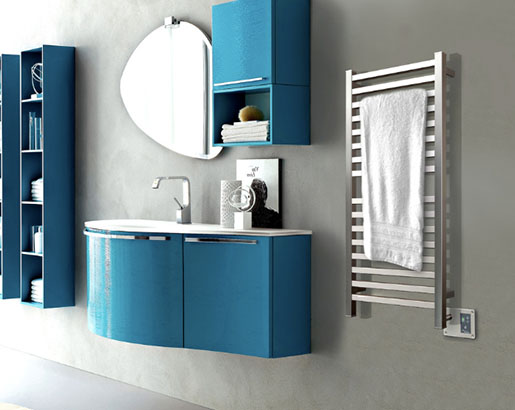 Heated towel rack supports up to three folded towels.
POLISHED TOWEL WARMER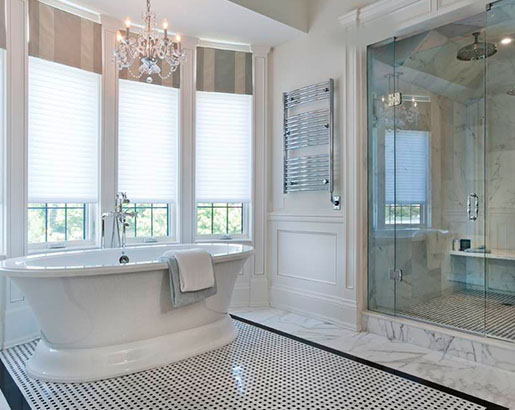 Perfect for warming and drying three full-sized towels, while warming the bathroom and keeping it mildew free.
CUSTOM-DESIGNED
Almost everything in this modern bathroom is custom-made. We love the overall harmony of colors and textures.
Where Do You Hang Your Heated Towel Rack
Spend some time to think about where you might want to mount your hot towel warmer. In case you are renovating your bathroom, paint or tile behind your heated towel rack before you fit it, as youll discover, this is simpler.
For plumbed towel racks, consider the current pipework. In case youre replacing an existing radiator, measure your area and present towel rack measurements to downplay plumbing changes. Particularly, a smaller heated towel rack may need more changes to the current pipes. This is especially if the pipes emerge from the floor instead of running along the wall. Changes to current underfloor plumbing will need to lift the floorboards, so you might need to check with a plumber first.
Do you need radiator valves? Truly, youll need a couple of radiator valves to control the warmth yield of your heated towel rack. In this case, you can discover a range of valves accessible separately. In particular, pick a manual valve and lockshield to control the warmth of your bathroom.
In case you have a larger bathroom and need to manage the heat more proficiently, we prescribe utilizing a thermostatic radiator valve (TRV).
On the other hand, if you are wondering how to hang your towels, heres our tip: To guarantee your towels are always dry, it is important they are folded appropriately on the heated towel rack. Also, a typical misconception is that to dry a towel; you need to open it up and drape over the towel rack. While this is valid for a non-heated towel rack, it is wrong for a heated one. In general, for ideal outcomes, fold your towels twice, making four layers.
Plumbed Or Electric Towel Warmer
In case you have central heating in place, you can pick either a plumbed or electric variant. In particular, for plumbed towel warmers, the most straightforward approach to replace a towel rack is to select one with the same pipe centers and sizes. In addition, turning off the central heating system will end the water flow to the heated towel rack so you wont have to remember to turn it on.
Next is dual fuel. You can certainly have the best of both worlds with dual fuel. In general, these are plumbed heated towel racks with an electric warming component installed. Thus, the name double fuel. This implies the towel rack will warm up when your central heating is on in the winter. Furthermore, it offers you the choice to utilize the heating component independently if the central heating is off.
Moreover, you can control the electric component with a switch and a thermostat so you can turn it on and off to give extra heat whenever needed. Finally, search for heating components with a timer so you can set your heated towel rack to operate when the central heating is off. Remember that while double fuel choices provide extraordinary adaptability, youll need both plumbing and the main power supply where you intend to install your heated towel rack.
On the other hand, electric choices are an excellent solution in case you prefer not to extend your current hot water heating framework or stress over moving pipework. After all, electric towel warmers work with your current mains electrical system. In addition, they come pre-filled with a water treatment to protect against limescale and corrosion. Similar to a plumbed radiator, theyre mounted onto the wall, but a professional should install it.
This is an image roundup post, curated to showcase and promote other reputable contracting companies and their amazing work. To have any of the images removed, please reach out to us and we would be happy to do so.
Other Great Articles to Read:
Featured Image Source: Thrifty
The post 22 Heated Towel Warmer & Rack Ideas appeared first on Home Remodeling Contractors | Sebring Design Build.