Quick Getaway to Saint-Tropez
Do you know the way to Saint-Tropez? I am quite certain that is not how the song goes, but I think it can easily be substituted!
This summer was a super eventful one, with guests leaving, new guests arriving, big dinners, photoshoots and a little mini-break to Saint-Tropez.
I have not been to the Cte dAzur in a very long time. And if I had to choose, it wouldnt be my first option. Its all a little bling-bling for me, and even if I had those kinds of funds, I wouldnt be spending it that way. Im just not into showy toys, fancy jewellery or plastic surgery. But hey, thats just me. However, when Henri offered us the use of their house in Saint-Tropez, and my friends Tara (from East Coast Cookery School) and Rob were coming to town, we thought it might be a nice opportunity to check out someplace none of us had been before. Continue reading here for the contributor blog post and photos by Paula Kane @ A Table en Provence
Reasons to Visit Saint-Tropez
This French Riviera city has a reputation for attracting movie stars and for its Vieux Port (marina) filled with impressive yachts. However, there is plenty to do in and around Saint-Tropez, even if your bank account balance does not include millions.
Head to the market:
On Tuesday and Saturday mornings the market stalls appear in Place des Lices. There are plenty of food stalls with fresh fruit and vegetables. Why not buy some picnic supplies? If you happen to miss the St Tropez market, there are morning markets on Wednesdays, Thursdays and Sundays in nearby towns. Here, is a list of the daily markets in Provence and the Cte dAzur.
Discover the vineyards:
The Phoceans planted the first vines in the 6th century in the area. They leveraged the favourable weather and maritime trade near Saint-Tropez for agriculture of grapes. Sun, wind and arid soil are still the key ingredients for the fresh, crisp wine produced close to the town. These vineyards fall within the Ctes de Provence appellation, producing all three colours of wine. Drive or cycle the Saint-Tropez peninsula to discover:
The Domaine de la Croix dates back to the 19th century. The vineyard owned by the Bollor group has 108 hectares of vines and produces Cru Class wines.
816 Blvd De Tabarin
83420 La Croix Valmer
Telephone: +33 (0)4 94 95 01 75
Open Tuesday Saturday 10am- 13h and 15h 19h
Gabriel Farnet founded Chteau Minuty in 1930. His grandchildren now run the operations at this vineyard near the village of Gassin. The winery includes 163 acres (70 hectares).
2491 Route de la Berle
83580 Gassin
Telephone: +33 (0)4 94 56 12 09
Visitors are welcome Monday-Friday all year
Almost lost to a housing development the Ferme des Lices vineyard survived due to a visionary young winemaker Laurence Berlemont. The first housing plot sold to an English lady and other buyers followed. By 2002, Berlemont had established agreements with property owners to manage their grapes vines and olive trees. The annual produce from the land turned into wines and olive oil from the estate.
Chemin des Treilles
Parc de la Moutte
83990 Saint-Tropez
By appointment only
Telephone: +33 (0)4 94 59 12 40
Eat Some Cake:
The creator of the now-famous Tarte Tropzienne was a local pastry chef Alexandre Micka from Poland. In 1955, he combined a sweet French brioche with his grandmothers recipe for vanilla and lemon cream. Not quite cake, definitely not a traditional tart the success of this dessert is forever tied to the filming of a movie starring Brigitte Bardot in Saint-Tropez. She loved the tarte tropzienne, and thanks to her endorsement, the rest is culinary history. Visit the original La Tarte Tropziennebakery in Places des Lices.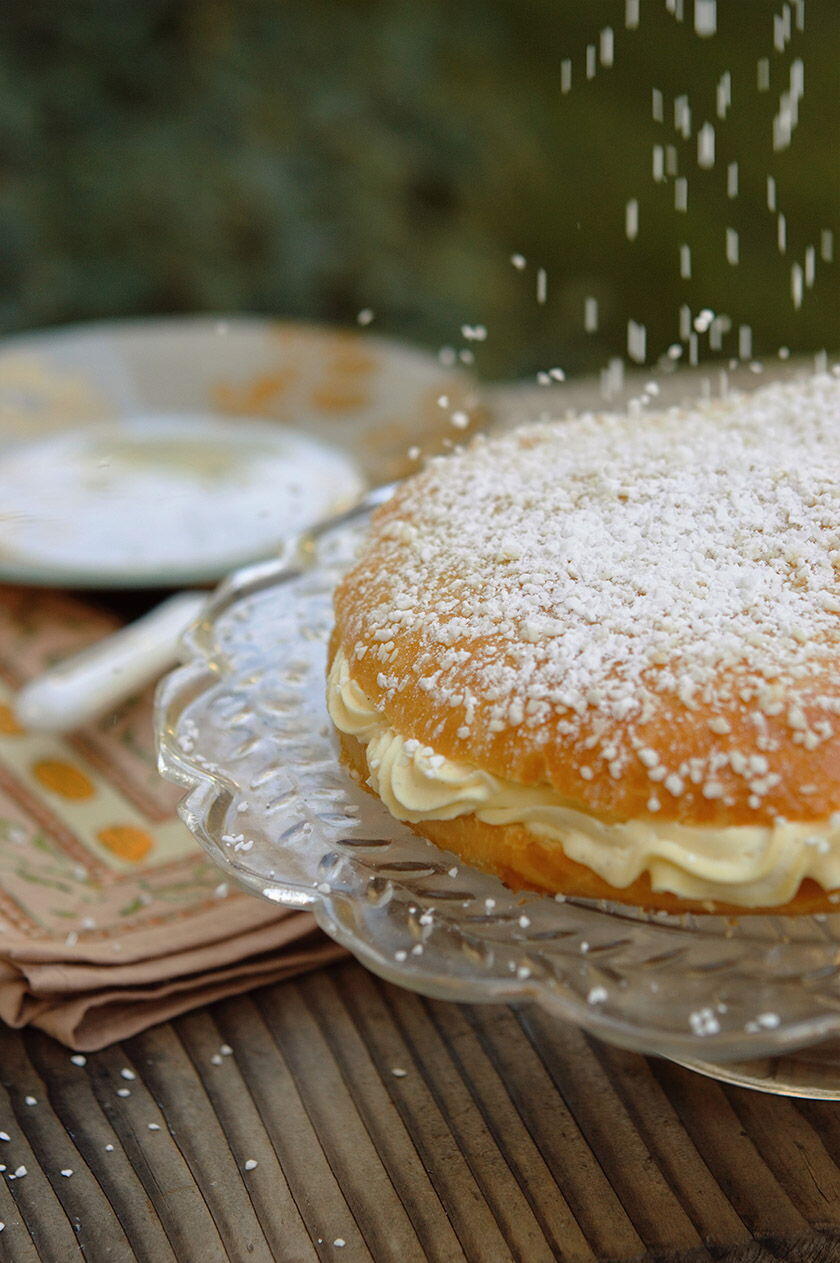 Head to the Beach:
The Golfe de Saint-Tropez is a vast expanse of fine white sand dotted with beach clubs.
Plage La Glaye is a tiny beach, but it offers beachgoers the benefit of walkable access to St-Tropez.
Plage de Tahiti is located four (4) kilometres from town. Established in 1946, this beach club on Pampelonne Beach is one of the oldest. Operated by the Hotel Tahiti this private beach offers all the bells and whistles from daybeds and umbrellas to a full bar and restaurant.
Pampelonne Beach is technically in the middle of the bay, and its free. Find a spot for your beach towel and enjoy the people watching.
Filled with beach club options Nikki Beach is further along from Pampelonne. There are plenty of family-friendly clubs too.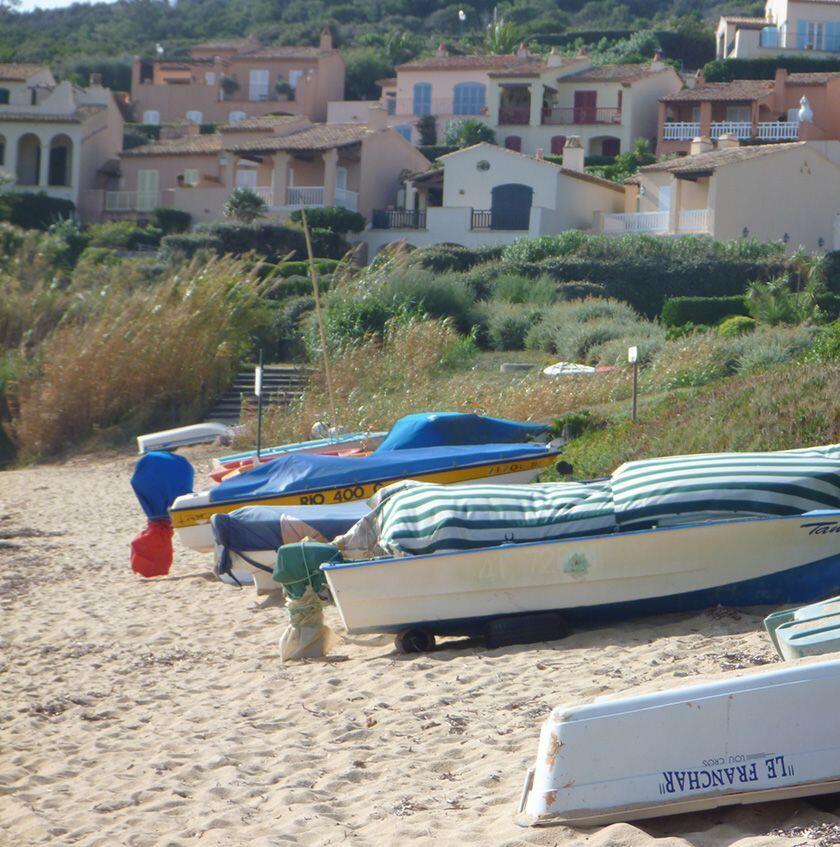 Walk on the Wild Side:
Hiking is probably not the first thing you think of when you imagine a visit to The Saint-Tropez, but the coastal path remains quite natural.
For a long walk, roughly 1/2 a day, start at Chemin de lEstagnet (park nearby in Baie de Canebiers). The trail is rough so wear proper footwear. There are no facilities, but spectacular views and several places you can access the water for a swim. The coastal trail skirts the seaside mega-villas including the one previously owned by Brigitte Bardot. There is a restaurant at the end of the trail, but make sure to carry water for the walk.
For a shorter excursion park at the Cap Camarat lighthouse and walk to the Bonne Terrasses beach. This beach does not have facilities. Carry water, snacks and wear proper shoes.
Discover La Ponche:
Similar to Marseilles Le Panier, St-Tropez historic fishing quarter, La Ponche, was home to immigrant fishermen and their families. The area retains its charm although the once-thriving fishing, and ship-building industries have disappeared.
The post A Quick Saint-Tropez Getaway appeared first on Perfectly Provence.