Fat Ronnies Deep Fried Fresh Mushrooms are some of the best-fried mushrooms you will ever eat. Crispy and crunchy on the outside, and tender on the inside.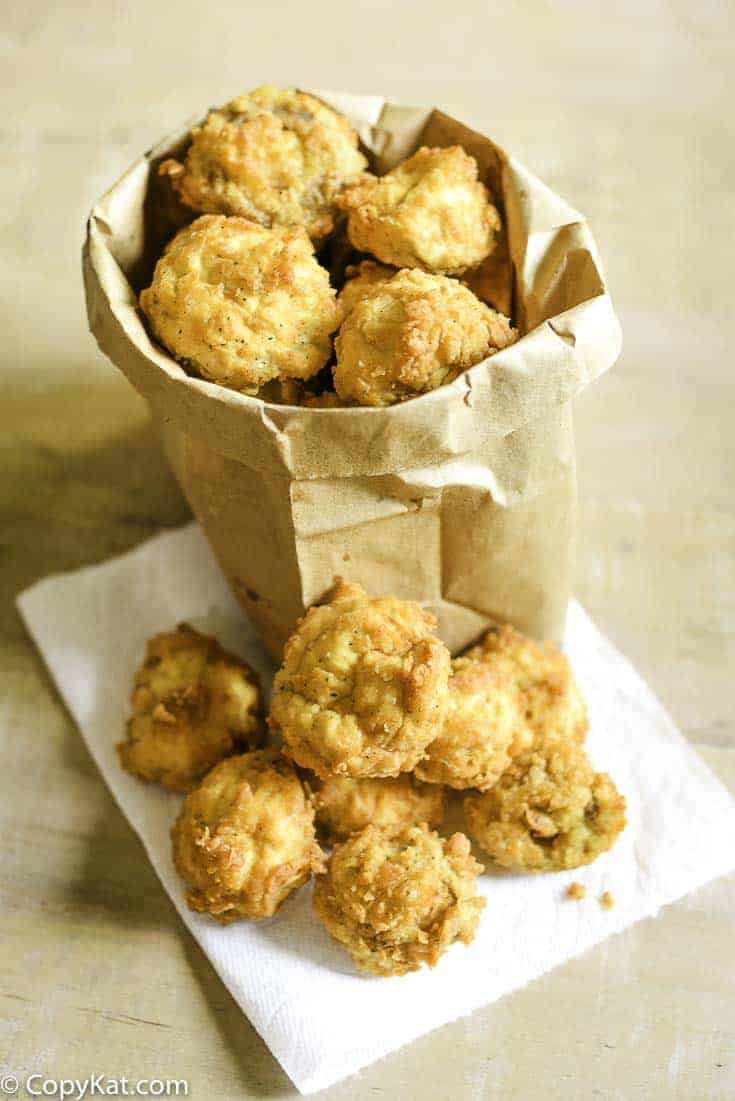 If you have never tried deep frying fresh mushrooms it is easier than you might imagine. In just minutes you can have deliciously fried mushrooms in no time at all. Fried mushrooms are perfect for parties, watching the game, or as a side when you are frying fish.
What types of mushrooms can you fry?
You can fry just about any fresh mushroom. For this recipe, we will use fresh button mushrooms. You could use cremini, AKA baby portobello mushrooms. I like to pick up my mushrooms at Costco, they are a good value there. Snap off the stems, and brush off the mushrooms with a moist paper towel to clean the mushrooms. Dont rinse off the mushrooms or use your sprayer on them, mushrooms are delicate, and you may damage them.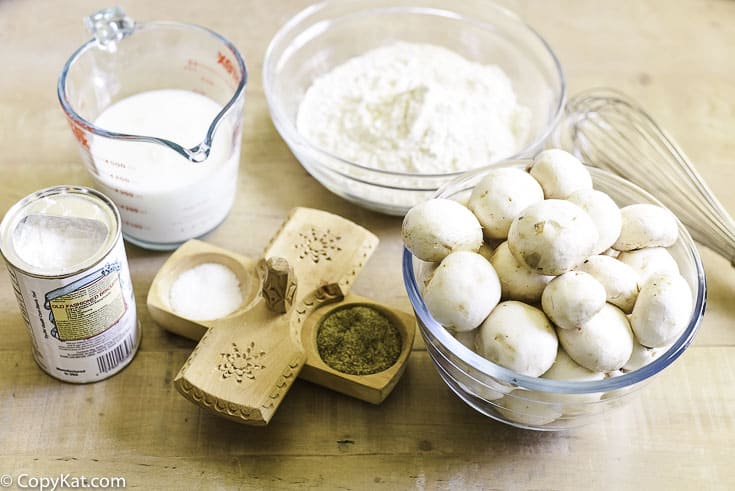 Battering fresh mushrooms
This recipe uses a dry-wet-dry method. First, you will prepare a simple seasoned flour. Then you will fill a bowl with the buttermilk. The web mushrooms will go back into the seasoned flour.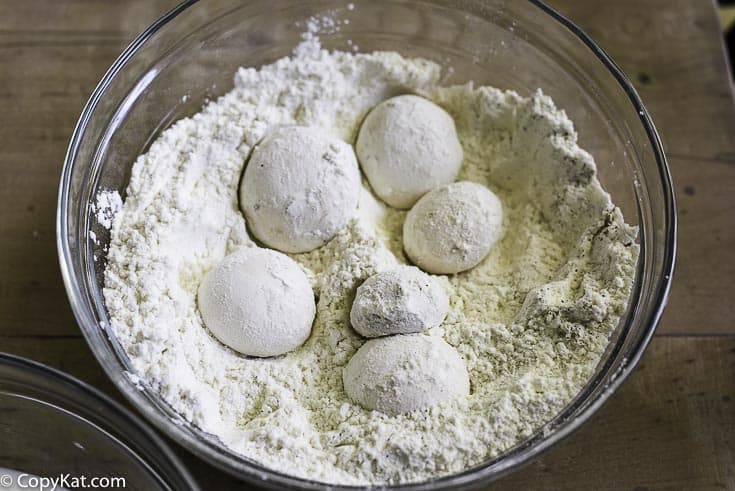 The secret this crispy batter is the combination of baking powder in the flour, and the use of buttermilk. The baking powder and the buttermilk give the batter a good crispness and make the perfect combination for frying.
Frying fresh mushrooms
Frying fresh mushrooms takes just a few moments. I love my T-Fal deep fryer. If you do not have a deep fryer, you can fill a large heavy-bottomed pot with vegetable oil. The oil will need to be about 4 inches deep. Heat the oil to about 350 degrees. Add a few mushrooms in at a time, and gently stir the mushrooms from time to time as they cook. They will be done when they are golden in color.
Dont let the crust get soggy!
Instead of draining fresh mushrooms on paper towels, I lay them on a baking rack that rests in a bar pan. The excess grease will drain, but the food wont steam like it can on a paper towel.
If you liked these, you will love Fat Ronnies Fried Onion Rings!
About Fat Ronnies
Fat Ronnies was located in Topeka, Kansas in the 1970s. Fat Ronnies was known for delicious food. He was the first person to offer deep-fried mushrooms in Kansas. This restaurant was a favorite of my family when we lived in the area. Ronnie served his deep-fried goodness in paper bags. The bags were always full, and everything they served was delicious. Fat Ronnies was the brainchild of Ronald Williams, sadly he isnt around anymore, but you can still make food just as good as his!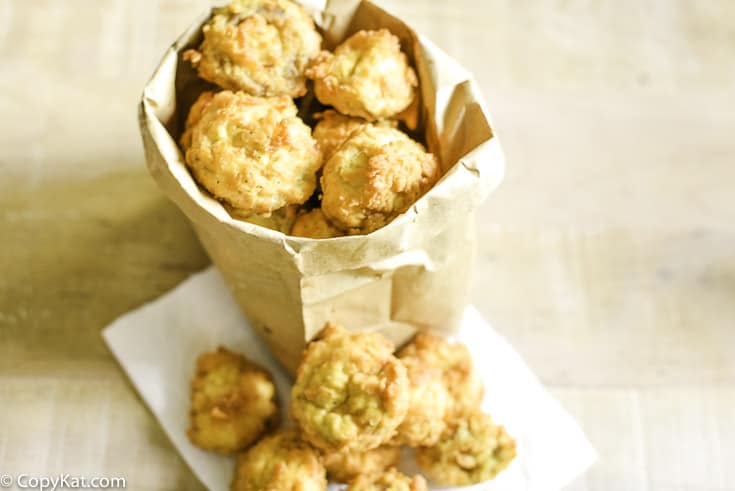 Perfect Dipping Sauces
Copycat Jan Sauce Recipe -Wonderful as a dip for battered chicken strips. Just as good as the original!
Copycat Chick Fil A Sauce
Easy Copycat Arbys Horsey Sauce
Fat Ronnies Deep Fried Fresh Mushrooms
You have never had a better-fried mushroom.
2 cups Flour
1 1/2 teaspoons Salt
1 teaspoon Ground Pepper
1/2 teaspoon Baking Powder
1 cup Buttermilk
8 ounces Fresh Mushrooms ( (washed, dried, and stems removed))
vegetable oil (for frying)
Preheat vegetable oil to 375 degrees.

Mix flour, salt, pepper, and baking powder in a bowl.

Place buttermilk into a bowl.
Battering mushrooms
Dip into the seasoned flour, shake off excess flour. Place floured mushrooms into the buttermilk.

Coat the mushrooms with buttermilk, shake off excess buttermilk.

Place mushrooms back into the seasoned flour. Shake off excess buttermilk.

Cook mushrooms for 1 to 2 minutes, or until the turn golden brown. Be sure to stir the mushrooms, and flip them over to both sides cook.

Drain mushrooms on a wire rack resting in a bar pan.
If the buttermilk becomes too thick, it is ok to add a few tablespoons of water to the buttermilk.
The post Fat Ronnies Deep Fried Fresh Mushrooms appeared first on CopyKat Recipes.