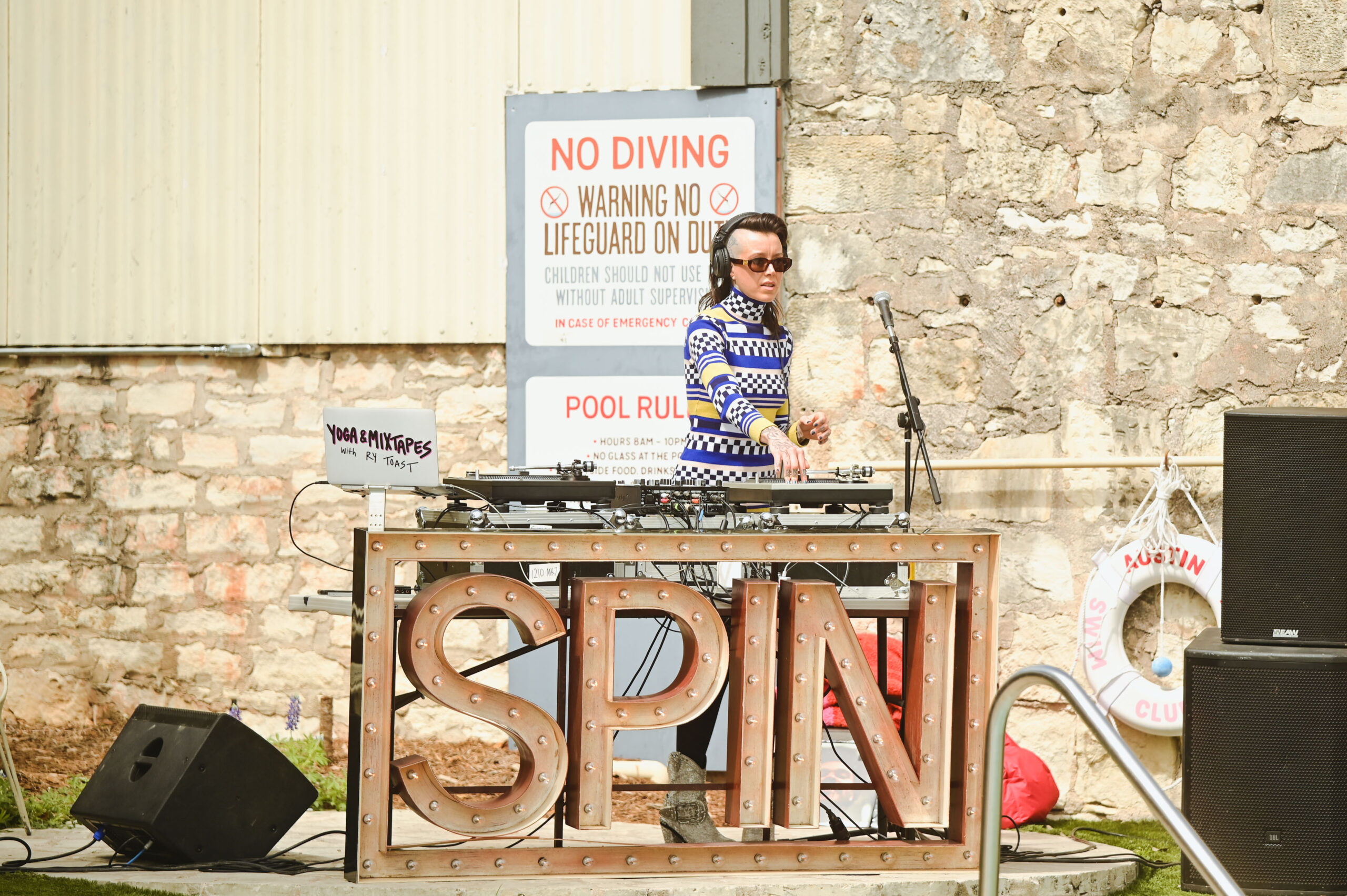 If there's one thing to learn at South By Southwest, it's how important it is to roll with the punches. When an intense lightning storm shut down all of the festival's outdoor venues on Thursday night, SPIN moved things indoors, salvaging a chaotic night with headliner Killer Mike performing an unforgettable set to a packed crowd.
When a cold front rolled in the next morning, SPIN kept that same spirit going with its Recovery Pool Party at Austin Motel, hosted with sponsors Freevee, Monster Tour Water, Innersleeve, Guayaki Yerba Mate, and Remedy. Despite the chillier-than-expected weather, guests were eager for the chance to lounge by the pool and unwind after a week of parties and showcases.
More from Spin: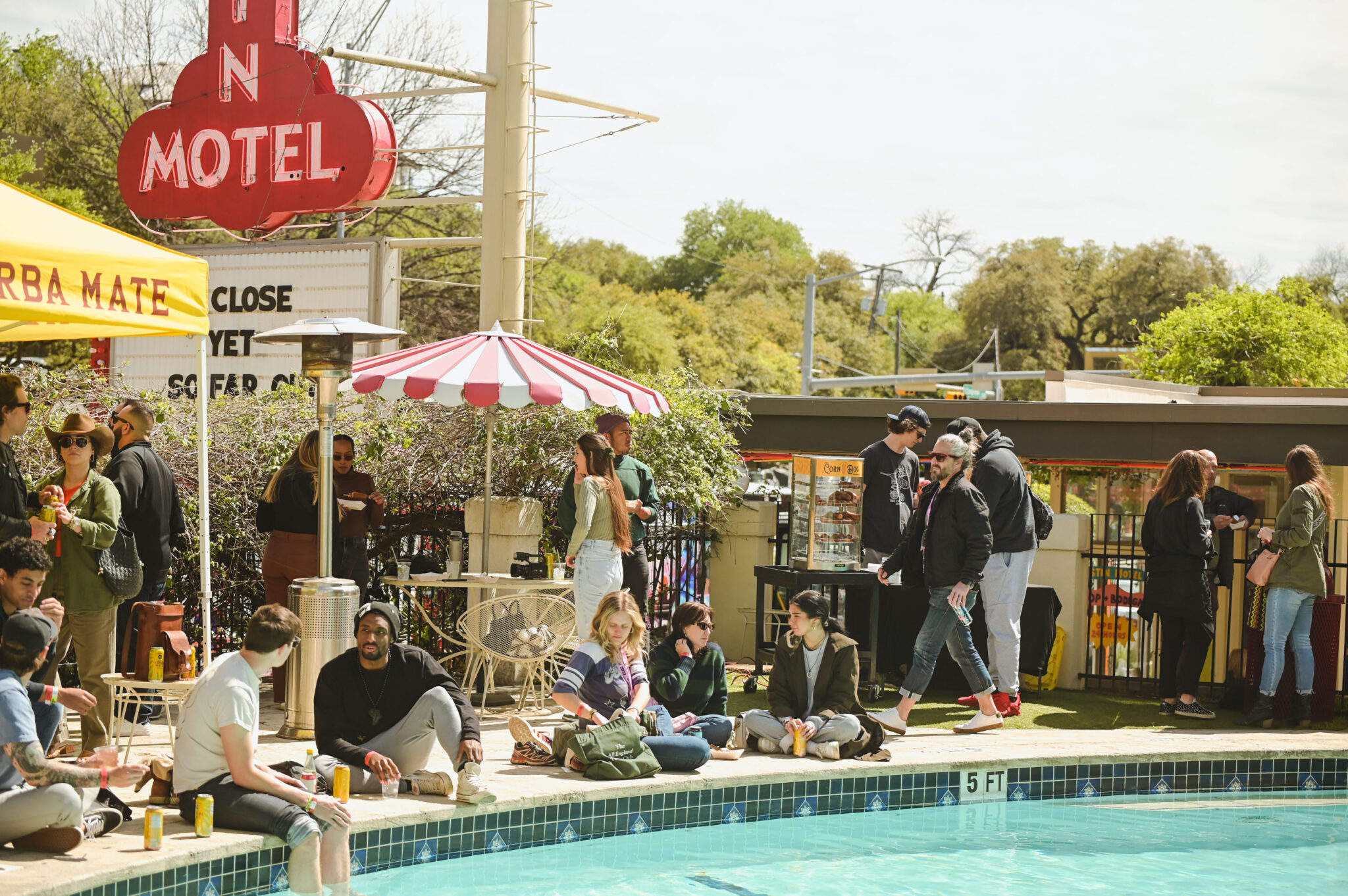 Both a yoga teacher and a DJ, it's no surprise that the L.A.-based artist Ry Toast was able to curate the perfect restorative vibe, rotating between an eclectic mix of jams that ranged from Janelle Monáe and Cardi B to Queen and Beyoncé.
With The Corndog Company catering, guests enjoyed corn dogs and fried Oreos (when in Texas, right?) as they lounged in the courtyard. Partygoers were also treated to Monster Tour Water, an assortment of Guayakí Yerba Mate, and drinks at the motel's colorful pool bar. Guests soaked up the sun, dancing to the music, and relaxing by the pool, with some even braving the waters by dipping their feet in as the afternoon warmed up.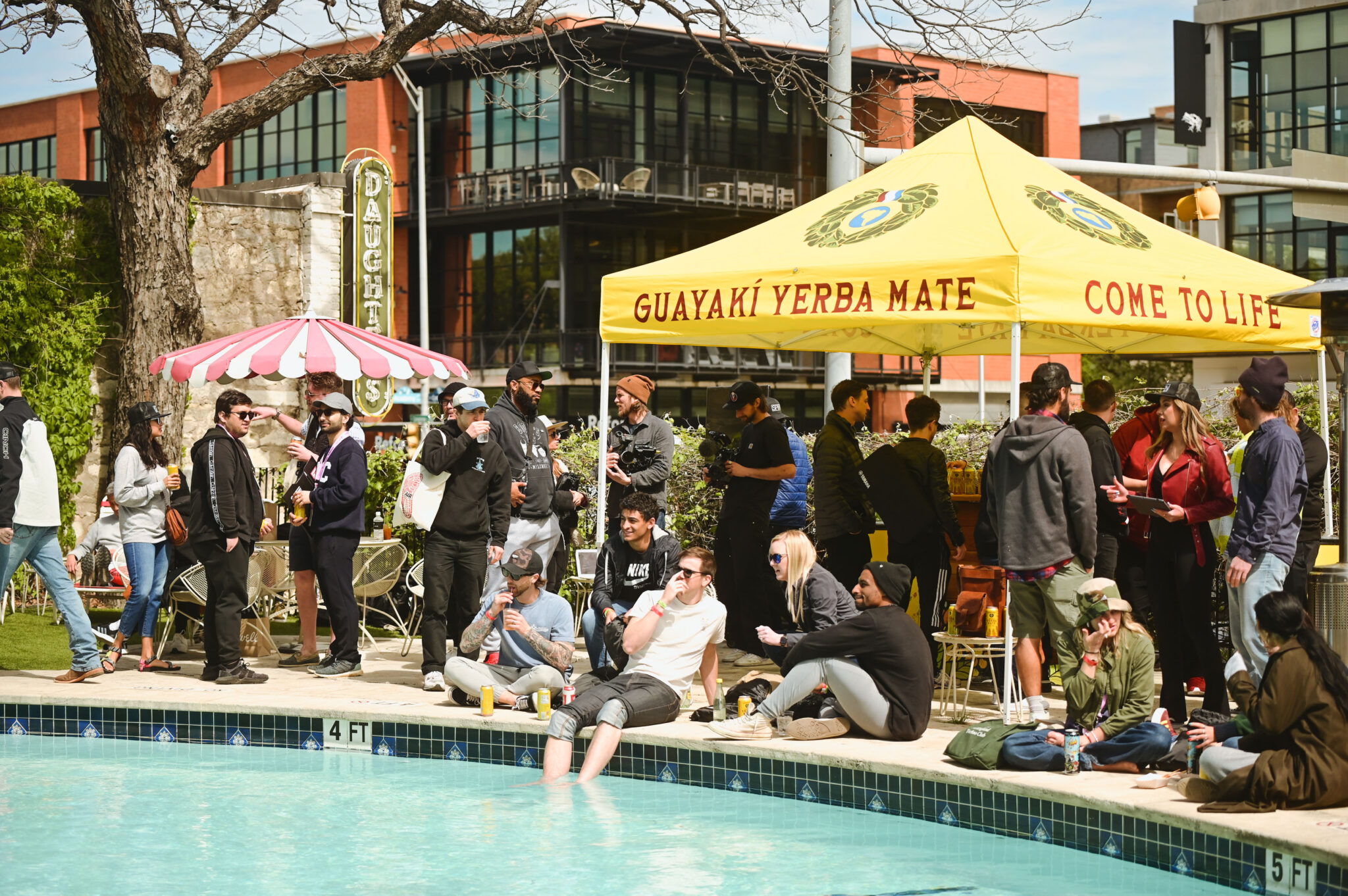 By far the biggest treat of the party though was the free vinyl giveaways courtesy of Innersleeve. While everyone at the VIP event walked away with a SPIN towel and an Innersleeve t-shirt, a lucky few rushed up to the DJ booth for a chance to win a brand new vinyl from Mac Miller, Lana del Rey, and others.
After a memorable week of shows, including sets from Blondshell, Urban Heat, and Robot Sunrise, the pool party was the perfect way to cap things off and recharge. By the end of the afternoon, there was only one thing left to do: jump in. One attendee finally embraced the spirit of the party, changed into swim trunks, and had the crowd count him down into a cannonball. This SXSW, SPIN certainly made a splash.
To see our running list of the top 100 greatest rock stars of all time, click here.
The post SPIN To Host Multiple Events In Austin Next Week appeared first on SPIN.