---
News — BuyingGuides
Posted by admin on

Thanks to the roof overhead, having a porch on your home means that you can still enjoy the outdoors if a summer shower passes through. It's also a welcome oasis from the hot summer sun. The seating you choose is very important: Sitting is the main thing anyone does on a porch! If the porch is in the front of the house, it has to complement the design of the home and be a welcoming spot for visitors. If the porch is in the back, it's more of a private space, ideal for whiling away the hours outdoors undercover. Before...
---
Posted by admin on
What Is a Wood Bar Cart? A wood bar cart is a mobile storage unit primarily used to store, prepare, and serve drinks. Wood bar carts come in many different shapes and sizes, and there's a design to suit every home. Some carts come with bottle racks or stemware glass holders, some come with removable trays, and some come with towel racks. What to Consider Before Purchasing a Wood Bar Cart Buying a wood bar cart isn't something you do lightly. Your bar cart will be a significant part of your home, but it also has to function. Size Make...
---
Posted by admin on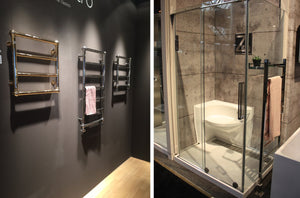 You jump into the shower/bathtub with every part of your body freezing and you can sense every muscle relaxing because of the hot water that just makes you forget about freezing on your way back home. You're not prepared to leave the shower because the temperature is ideal, yet there's other stuff that you have to do before going to bed. You turn off the water, step out of your shower/bathtub with your body still feeling that perfect temperature, and you grab a cold towel, wrap it around your body, and all that thermal comfort just goes away. What if...