---
News — Organization
Posted by admin on
When is the last time you reevaluated the way you store stuff in your kitchen? If you're anything like me, then it was probably quite a while ago! I typically just store things in the same place out of habit, without really considering if it's actually the best way to do it. But there are actually some compelling reasons why reevaluating your kitchen storage could definitely be worth your time! First, your current storage methods might actually be doing more harm than good to your dishes, cookware, and utensils. Storing them properly could help you protect your investment and extend...
---
Posted by admin on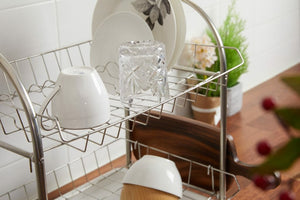 Kitchen cluttered, but you don't have thousands of dollars for fancy organization tools and items? No worries, because we have an excellent list of kitchen organization products that each can be had for under $20 on Amazon. Buy everything on this list to free up tons of space and keep track of everything — and if you get creative, enhance the look of your kitchen — for around $200 after shipping and taxes. Not a bad deal. 1. Over-the-Sink Dish Drainer Drying Rack Counter space is at a premium in most kitchens. Drying racks are definitely a counter hog, so...
---
Posted by admin on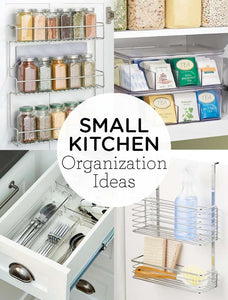 We recently moved back to New York City, which means we're back to apartment living and small kitchen living. The move-in process is always pretty stressful, but one of the things that made it much easier for me was coming up with a plan for organizing different areas of the house. I actually worked with my friends from Horderly to organize three spaces in our house: the kitchen, my prop closet, and our entryway closet. To me, the biggest job is always the kitchen and that's what we're going to focus on today! 12 Small Kitchen Organization Ideas Since we...