---
News — TowelRack
Posted by admin on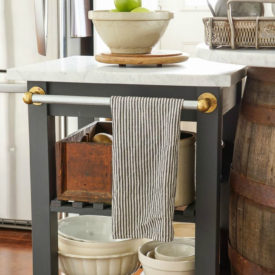 s. One, they provide extra counter space in a small kitchen. Two, they fill up space in a large kitchen. While we're making other pieces of furniture in our homes multipurpose, it seems silly to bypass the kitchen island and leave it just as it is. There are several great ideas on how you can make your island work harder for your kitchen. And multipurpose furniture is always a win in my book. Check out these 20 hacks for your kitchen island and decide which would help the most in your kitchen. Hacks To Make Your Kitchen Island Work For...
---
Posted by admin on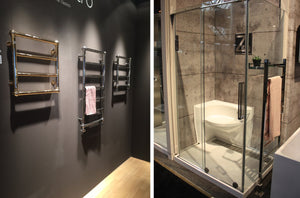 You jump into the shower/bathtub with every part of your body freezing and you can sense every muscle relaxing because of the hot water that just makes you forget about freezing on your way back home. You're not prepared to leave the shower because the temperature is ideal, yet there's other stuff that you have to do before going to bed. You turn off the water, step out of your shower/bathtub with your body still feeling that perfect temperature, and you grab a cold towel, wrap it around your body, and all that thermal comfort just goes away. What if...
---
Posted by admin on
She outdoes herself with redesigning her kitchen's prep area to make it more functional and stylish at the same time, utilizing her eye for design and performance to create a chic yet sensible kitchen. By adding the right tools and understanding her kitchen's flow, she is able to organize it in order to optimize its use while also keeping it up-to-date with contemporary style. Partnering with Kingston Brass, Alfonso gives her kitchen island a wonderful upgrade with a single hole kitchen faucet from their signature Heritage Collection and a towel bar from their English Vintage Collection. Finding herself with a...