---
Sale
100% NEW | | |
The American Standard Euro Frameless Bypass Shower Door in Oil-Rubbed Bronze Finish with Clear Glass adds a touch of style to your bathroom with its European-designed frameless doors made with durable, clear glass. The rounded, heavy-duty header complements a number of different bathroom designs.
American Standard Euro 60 inch x 70 inch Frameless Bypass Shower Door in Oil Rubbed Bronze Finish with Clear Glass 468656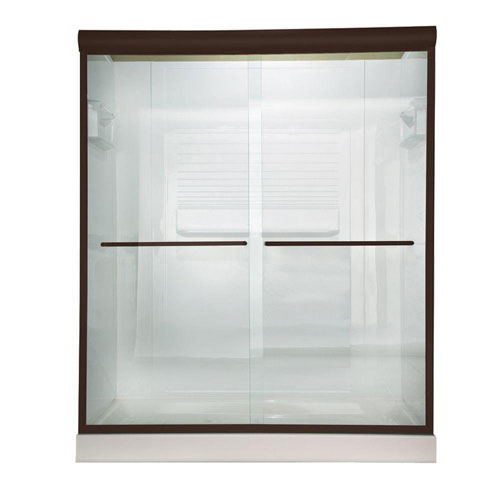 Product Information:
100% BRAND NEW, never before used, sold in the original packaging with manufacturer's warranty in tact.
Color / Finish:
Brand:
Clear glass panels provide strength
Frameless, European-designed doors add a stylish note to your bathroom
Heavy-duty, rounded header with an oil-rubbed bronze finish complements a variety of bathroom designs
Smooth-glide rollers help the door panels to easily open
Open bottom track is easy to clean
Towel bars pass through the glass for convenient access to bath linens
Out-of-square adjustability for simple installation
Item Boxed Weight: 85 lbs.
Item Boxed Length: 75 inches
Item Boxed Height: 4 inches
Item Boxed Width: 32 inches
Shipping Method: This item ships via LTL Freight Trucking Company. A Phone Number is required for shipment. Sorry, but this item does not ship to Alaska or Hawaii.
Country of Origin: UNITED STATES
Need Inspiration, Check out our
Why Buy From ?
Manufacturer and Warranty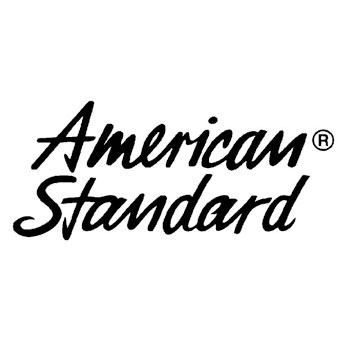 At American Standard it all begins with our unmatched legacy of quality and innovation that has lasted for more than 140 years. It is this tradition of quality and innovation that puts us in three out of five homes in America, as well as, countless hotels, airports, and stadiums. We provide the style and performance that fit perfectly into life, wherever that may be.
SKU: 468656, MPN: 'AM00390.400.224, UPC: '33056756935